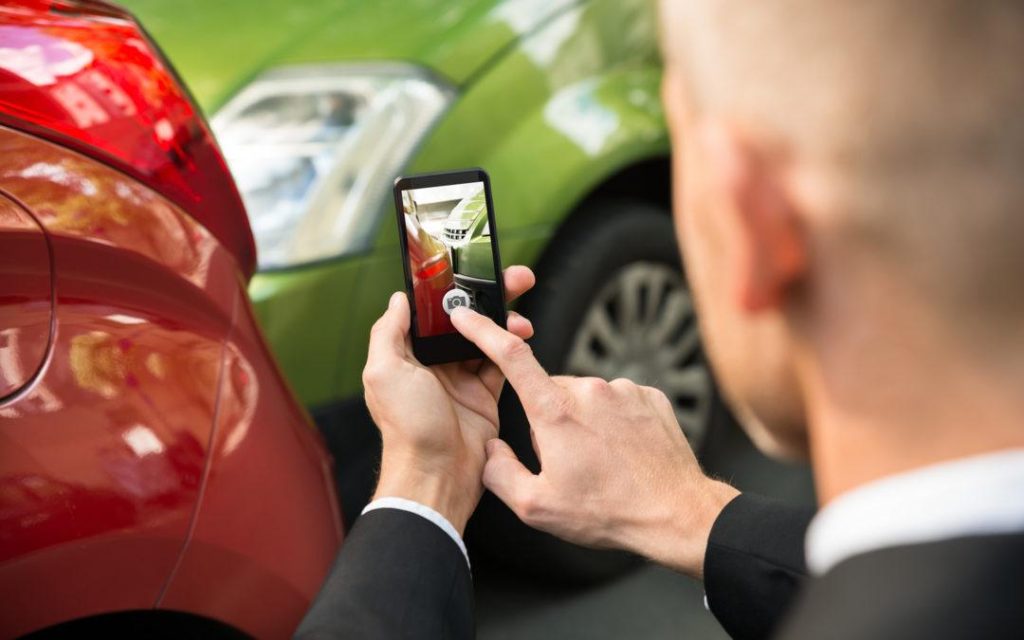 Following a truck, car, motorcycle, or other automobile accident, you should try to take photos of at least the following:
Overview shots of scene
Any street signs nearby
Pictures of the damage
VIN and license plate number of cars
Insurance cards
Identification cards
Injuries or bruising to your body or your passengers
Anything else you even slightly think might be important. 
Remember, photos are cheap, but the information gathered from them is priceless. Be sure to save you photos and videos to your computer/cloud storage to make sure you have them if you lose/damage your phone.
Contact Sagebrush Lawyers at 702-800-7634 for help today.