Sagebrush Lawyers is very grateful to have been voted the 2020 Bronze winner in the category of Best Construction Litigation by the Las Vegas Review-Journal's annual Best of Las Vegas awards. We would like to thank you, the people who voted for us, as well as to our family, friends, and partners for supporting us in what we do so that we, in turn, can focus on being the best construction litigation advocates possible for our clients. Thank you Las Vegas.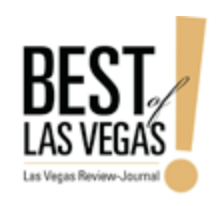 We would also like to congratulate the other two winners in our category. Both are excellent law firms with whom we have worked with before and their awards are well deserved. Both other recipients represent construction companies, developers and builders, but Sagebrush Lawyers is the only winner who represents homeowners and plaintiffs in construction litigation. If Sagebrush Lawyers can be of assistance to you, please contact us any (702) 800-7634.

Thank you again for voting Sagebrush Lawyers as the only plaintiff/homeowner law firm to win the Best Construction Litigation category of the 2020 Best of Las Vegas.